↑ a penny, a day
a penny, a day: penny university event
Saturday, March 26, 2022
Public Hours: 9am - 3pm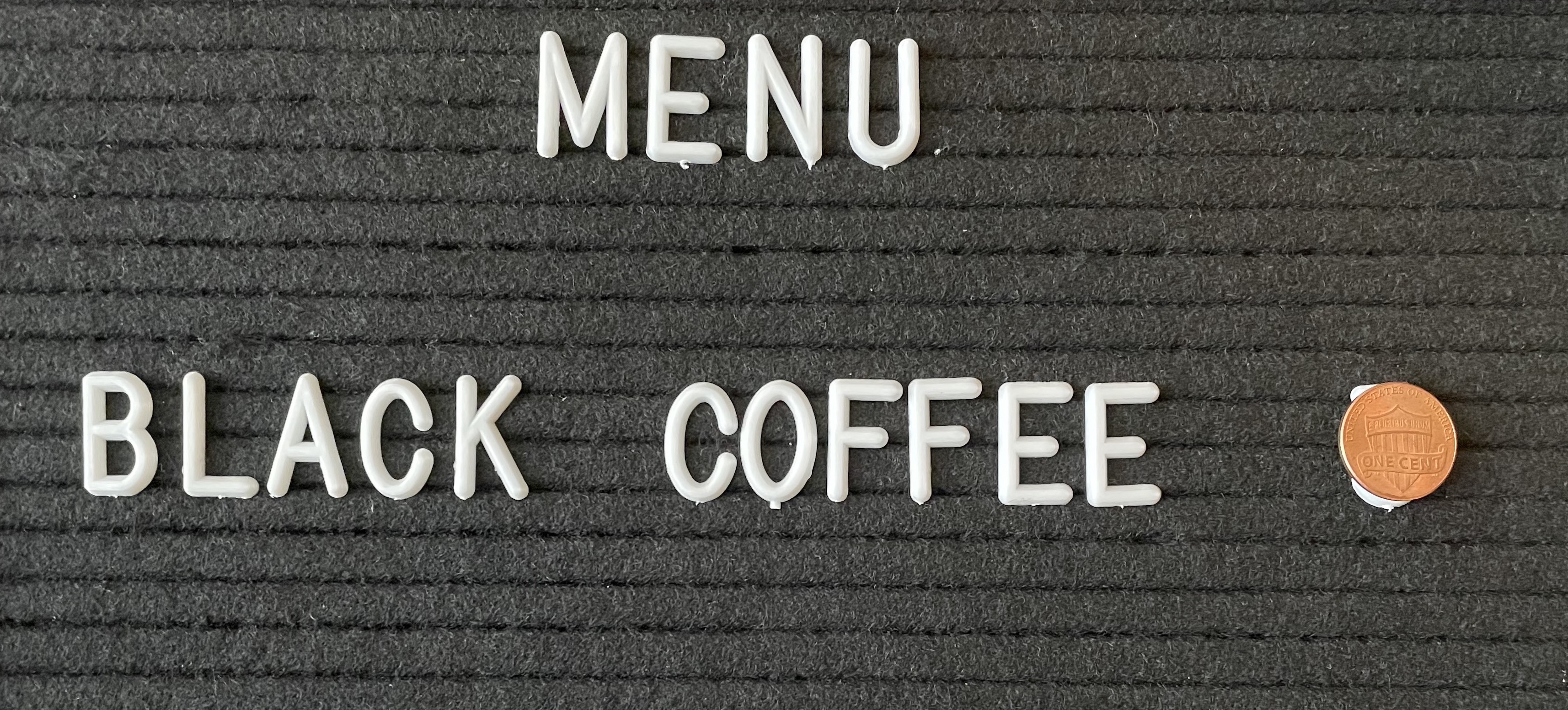 Fixtures of another kind seminar will catalyze a manifestation of its course contents as open event during Luminary public hours on Saturday, March 26, 2022.
For the price of a penny in hand, come to the Luminary for a cup of coffee, access to basic publishing facilities, and a day of St. Louis learning among through a supersaturation of conversations, talks, workshops, and commonizing discourse.
If you are in the St. Louis area and have interest in running a micro-workshop, talk, conversation, reading, etc. to contribute to a diverse day of community learning, join in.
a day's menu
Portrait for a Penny with Macayli Hausmann

readings from elsewhere with Zach Whitworth

Orwell, "Propaganda and Demotic Speech" (1944); Benjamin, "The Lisbon Earthquake" (1931); Horvitz, "How to Shoplift Books" (2019) ; Holden et al, "M.I!M.S, a Manifesto" (2003)
found cracker box scroll manifesto presentation with Laura Nelson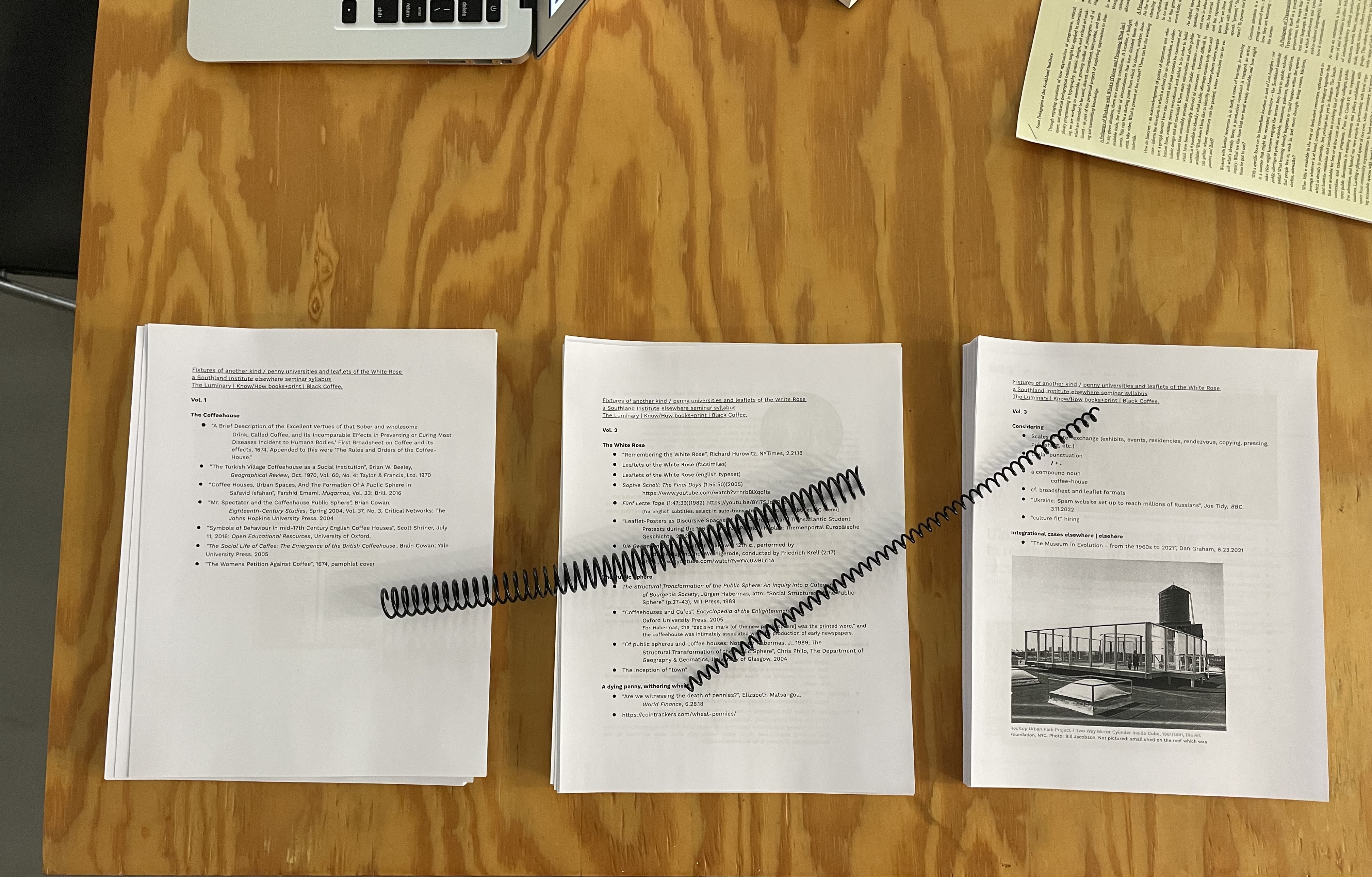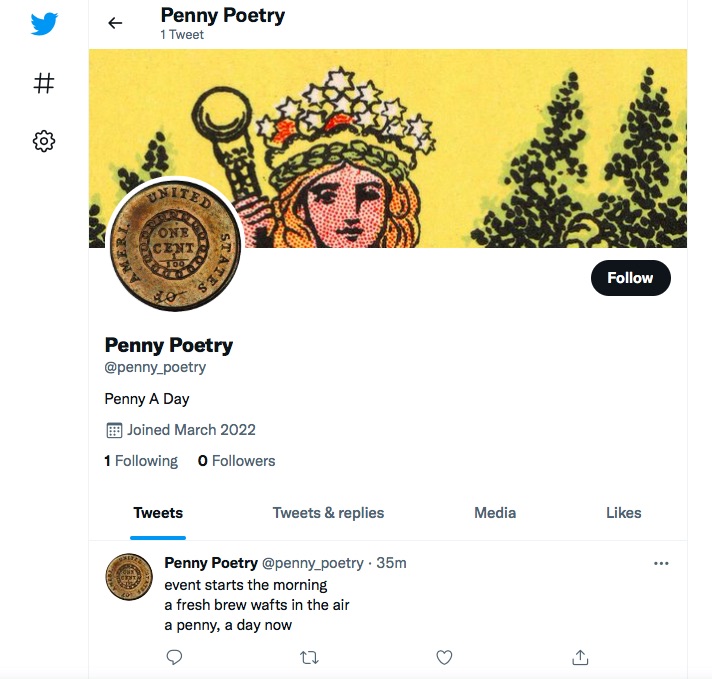 Coffeeculture VJ set with Joshua Stulen